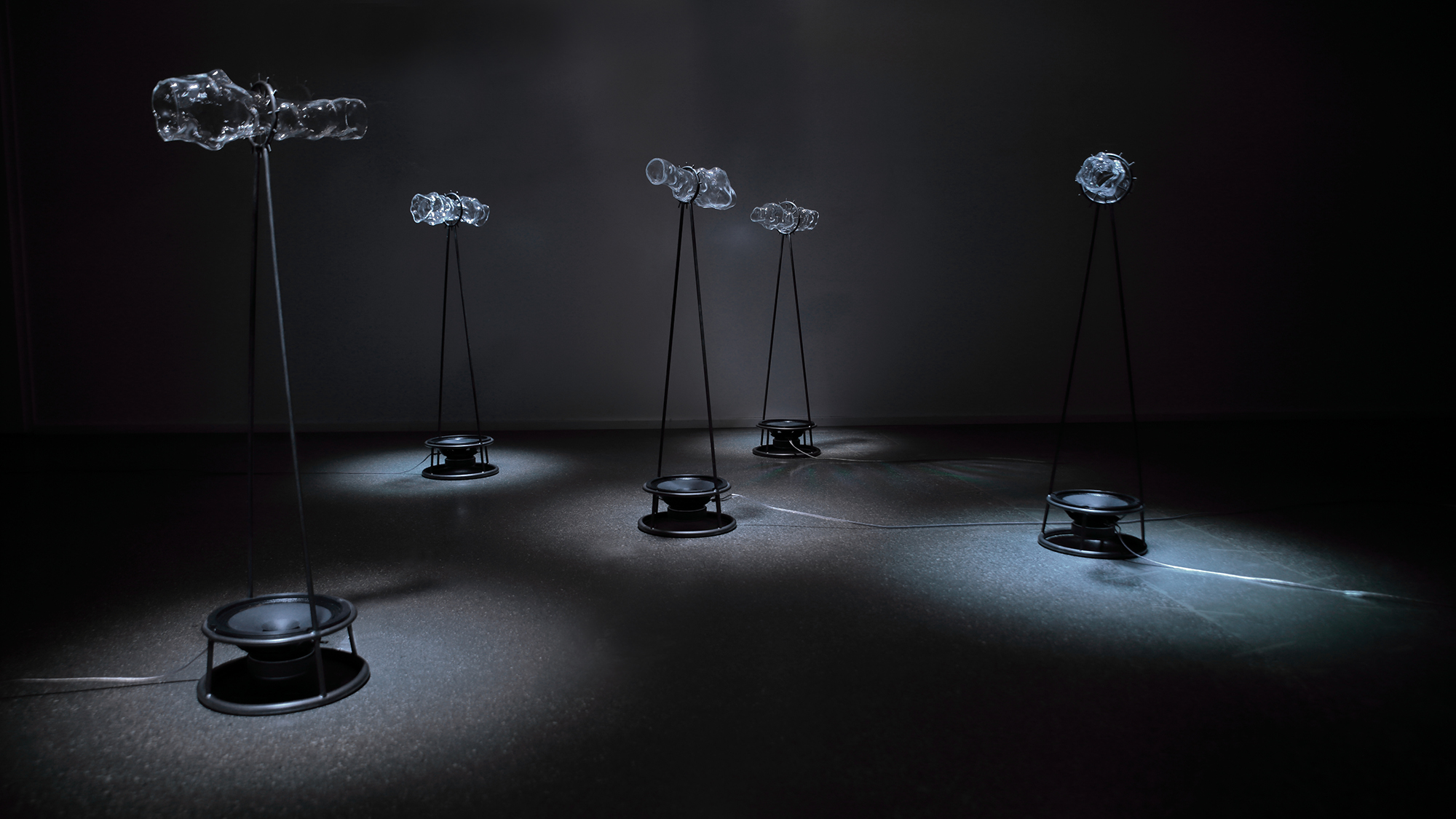 Fragile perspectives (2021/22)
sound installation
glass, metal, 5 speakers, electronics, A.I., news data, sonification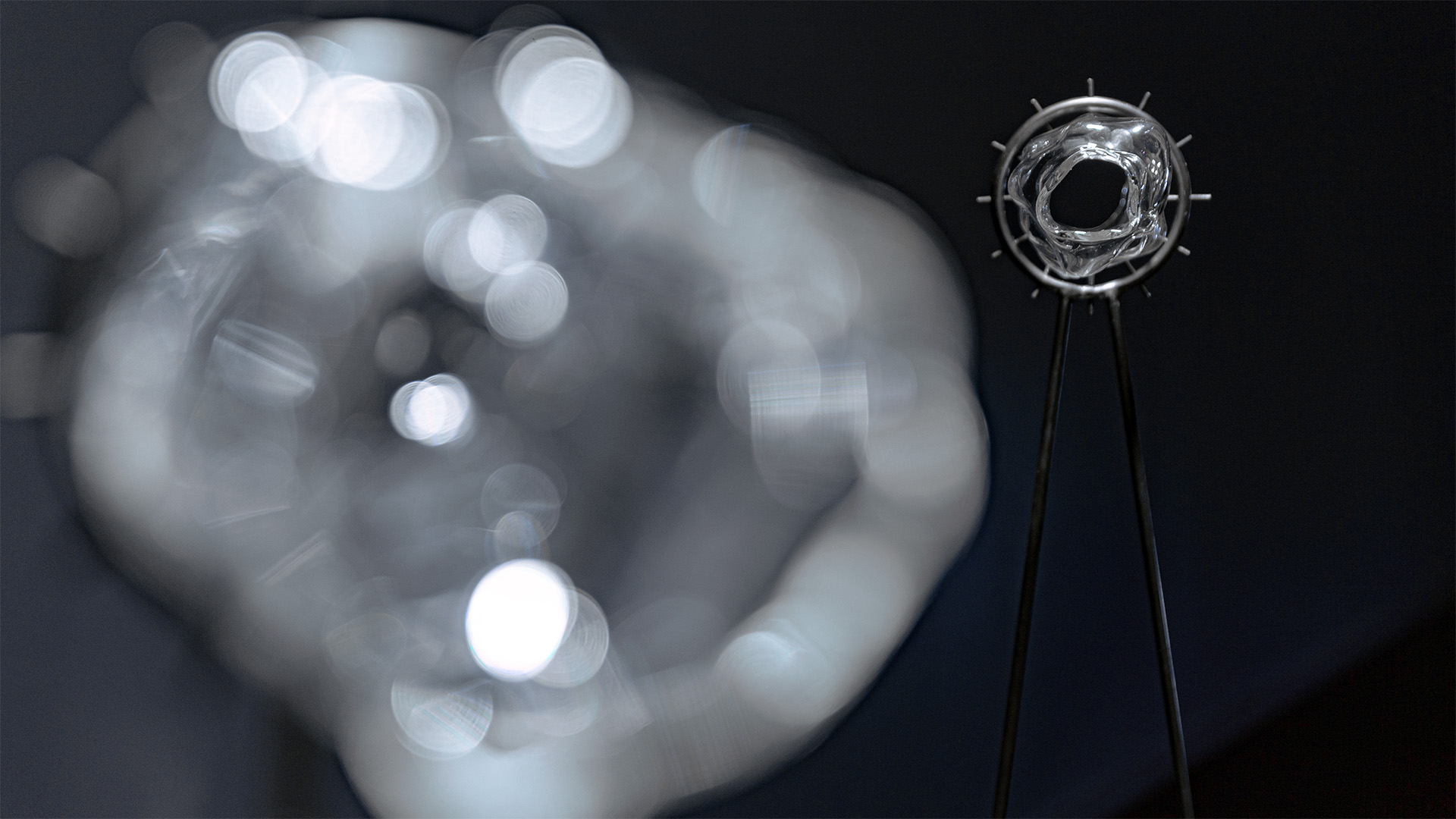 What do news landscapes look like and sound? And how can we transform them into tangible objects to see clusters of over-reporting or hear missing voices in under-reported topics? A new artwork called Fragile Perspectives was developed to explore news coverage clustering themes reported across news outlets. Based on the very large news information set generated to explore creative angles and voices in news, new tangible objects of news landscapes were produced by clustering 10000s of individual news articles into 300 dimensions, then reducing these dimensions to 3-dimensional maps. These 3-dimensional maps were then manufactured as glass objects and digitally scanned to excite virtual strings to produce the sound using a data sonification method based on physical modelling sound synthesis.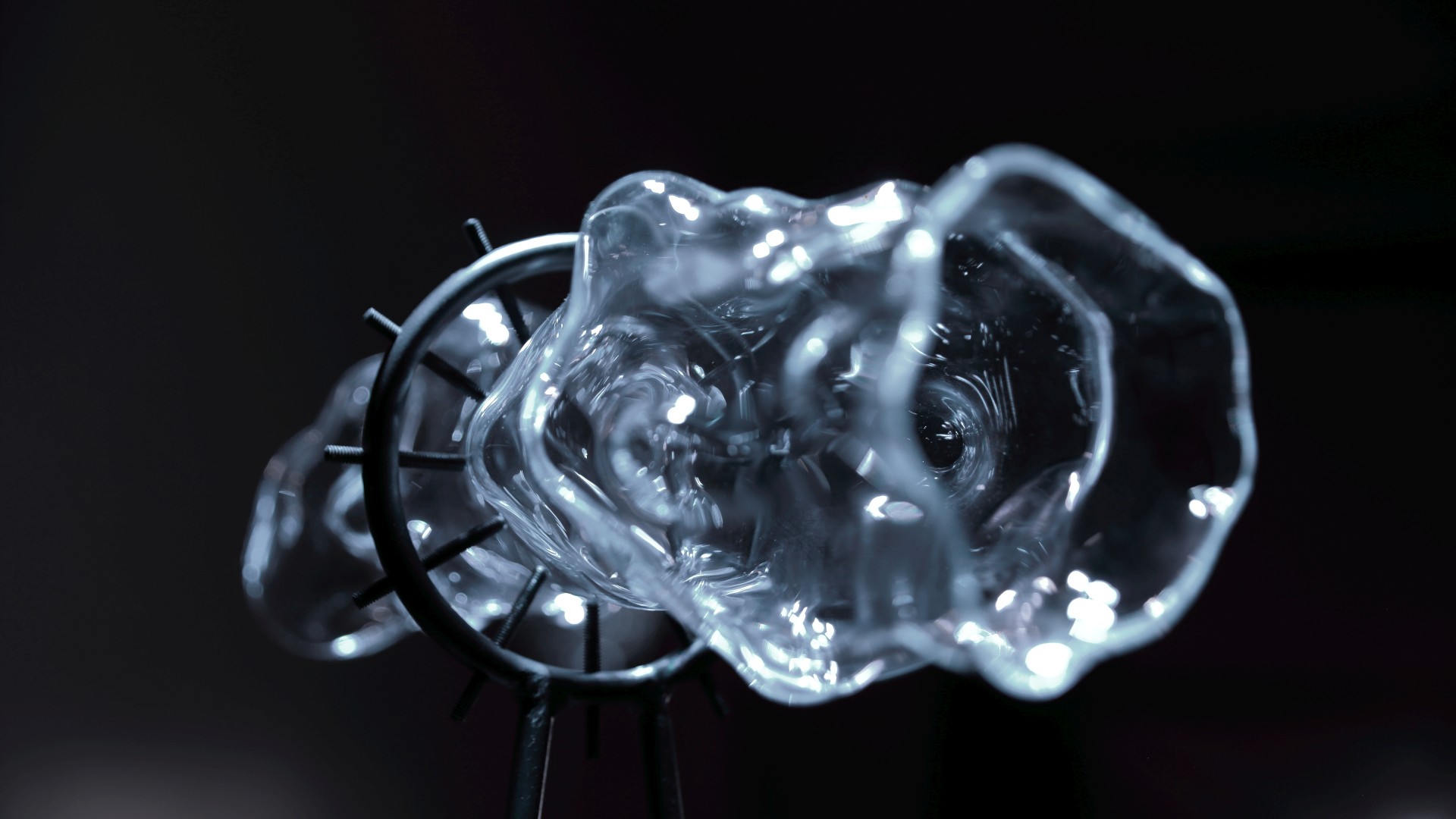 A new art-tech collaboration involving the authors explored how to depict large information landscapes about news topics in more engaging and informative forms. Most people consume news in ways that filter out most of the published articles and the diversity of opinions published, and remain unaware of the wider news landscape, even about relatively simple topics. In response, the Fragile Perspectives artwork generated by this collaboration sought to expose members of the public to wider news landscapes, to explore how issues such as over- and under-reporting of news, lack of diversity of opinions, news production interests and external limitations all shape wider news landscapes. This artwork was built on top of the JECT.AI product.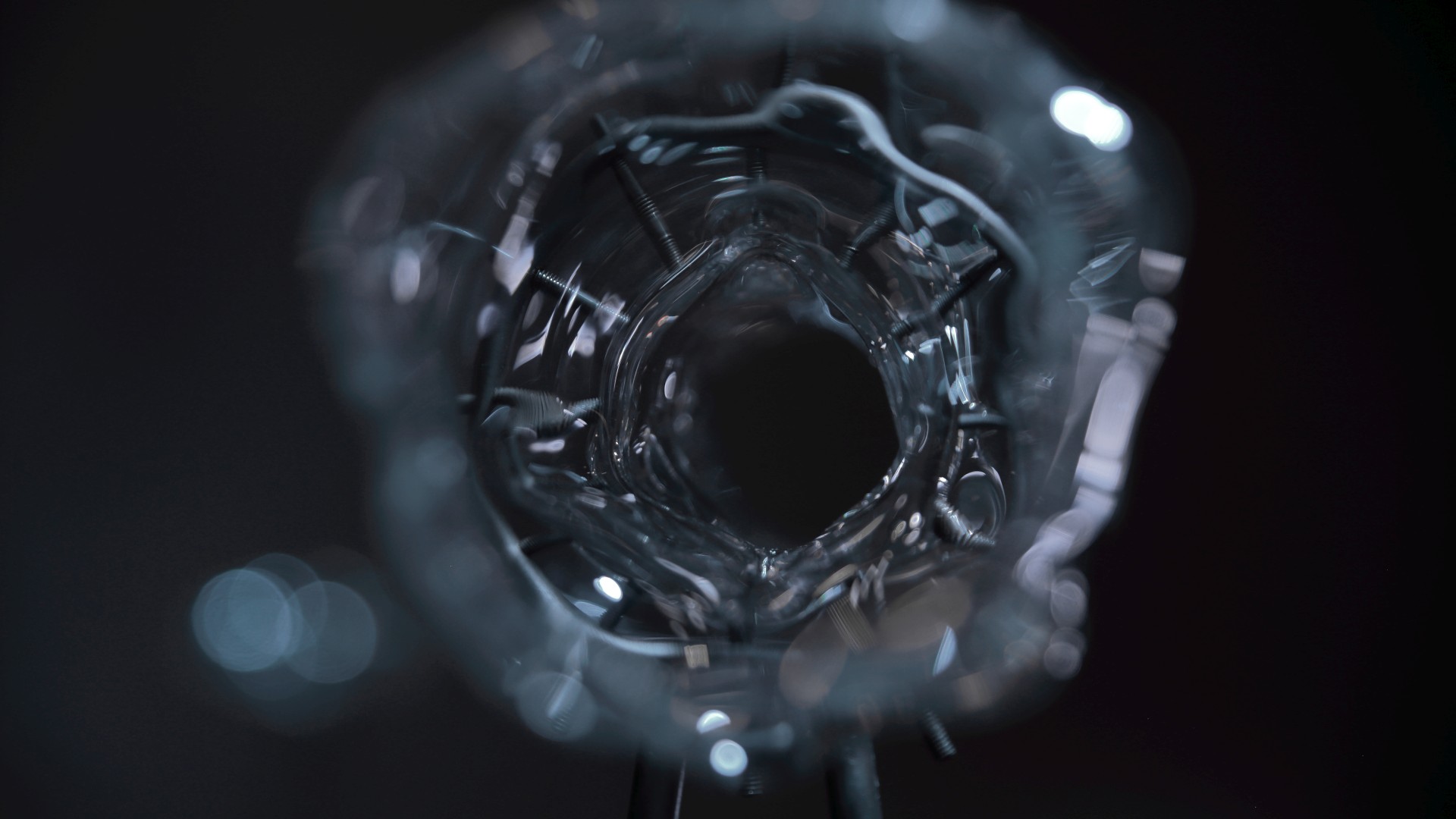 The response was a new collaboration to produce an artwork called Fragile Perspectives, which was intended to stimulate new insights about news landscapes. Fragile Perspectives refers to the fragility of opinion that each of us forms based on the pieces of information that we put together to support our beliefs, that we agree or disagree with, and that appear different when looked at from other perspectives. Using available news information landscapes acquired using creative searches of news information available in the JECT.AI product, new objects and soundscapes can mediate abstract concepts and complex data as tangible and sound objects. These objects can reveal the impact of unrecognized clusters of information, biases, and spaces for more diverse interpretation. As such, the Fragile Perspectives artwork sought to raise awareness about the quality of the information we consume everyday by exposing the landscapes of news information clusters and the importance of original journalism to inform opinions, decision-making, and support transparent democratic processes.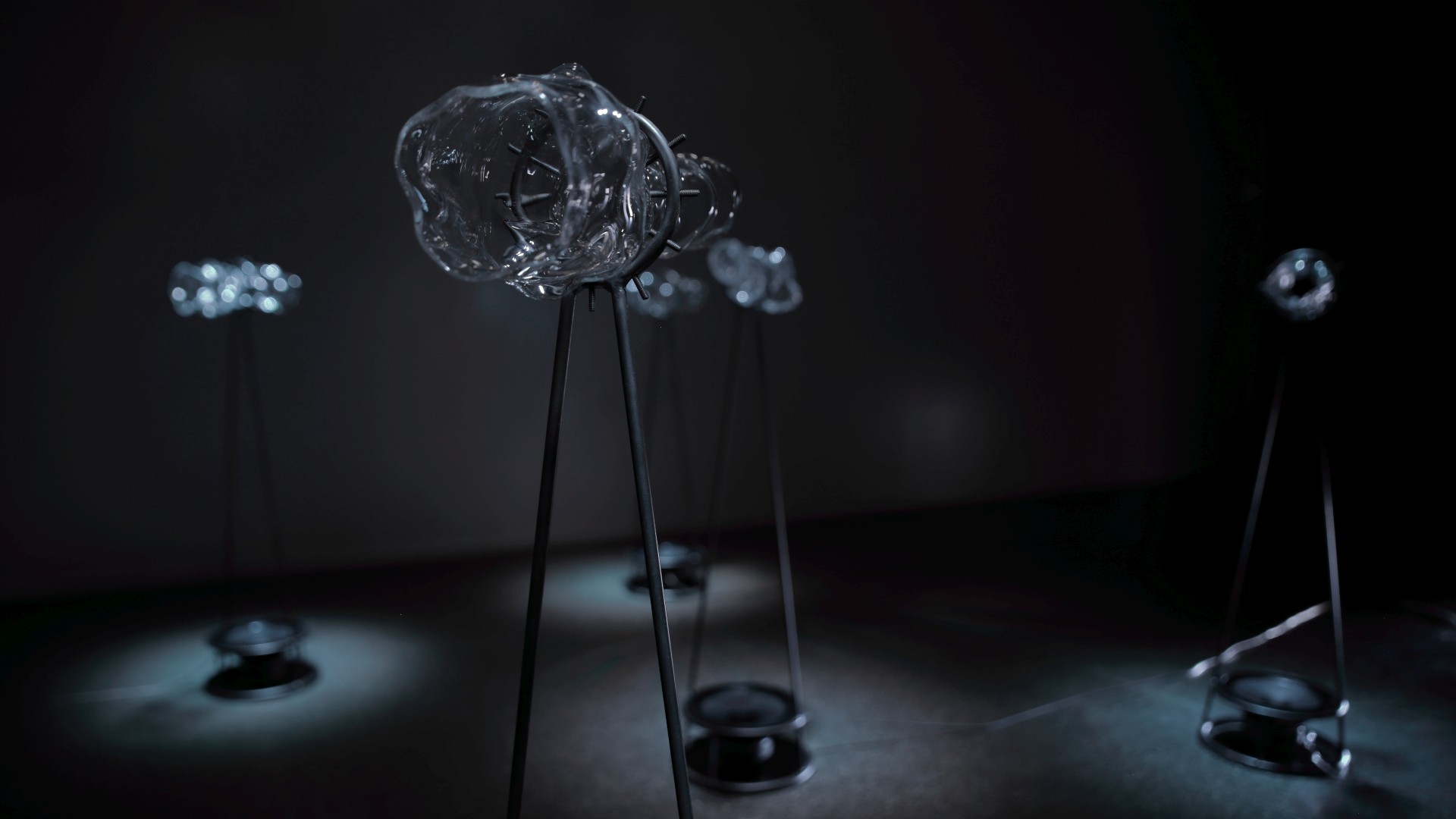 Fragile perspectives (2021/22) - installation diagram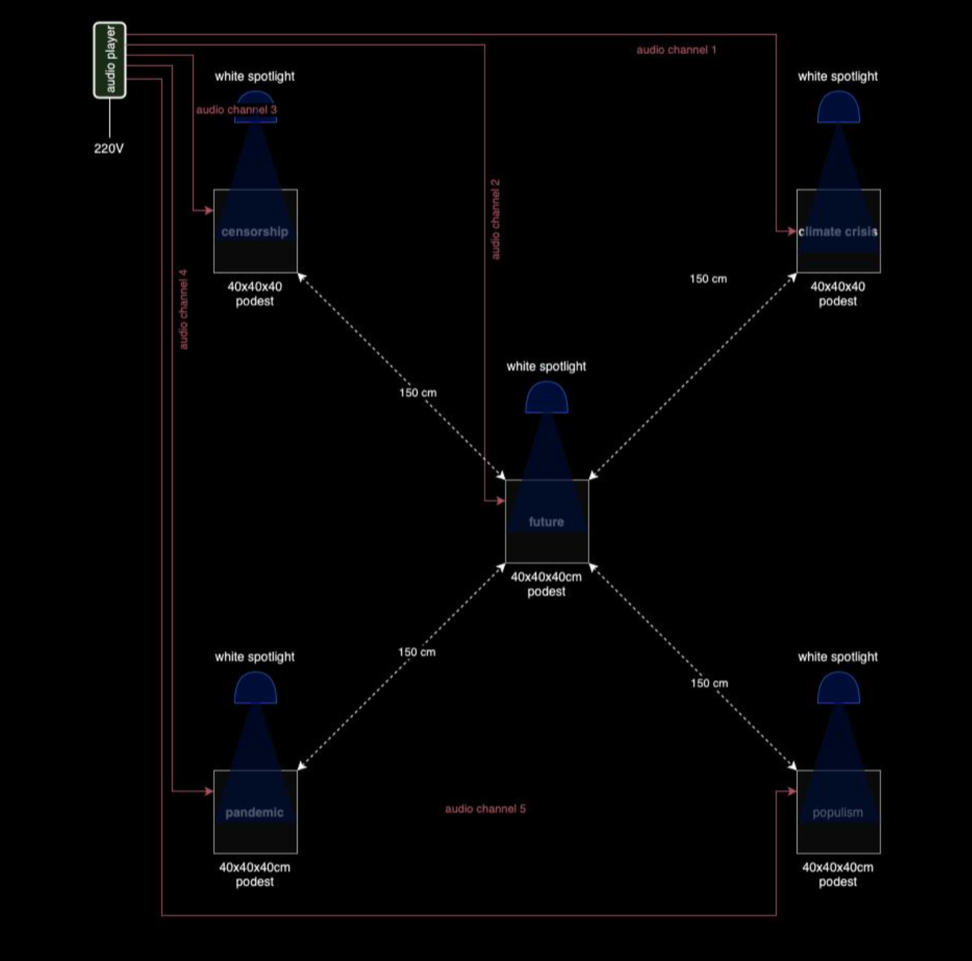 Exhibit requirements of the аrtwork Fragile Perspectives

Provided:
- 5 audio sculptures (glass/metal/loudspeaker/screws) - 5 channel audio-player, audio cables
- 1 video file, HD 1920x1080, no sound

Transportation:
- transport boxes for the metal stands
- all glass pieces are stored in a separate transport-box

Equipment requested:
- Space (see sketch above), 220V
- 5 spotlights place above each sculpture, cables on the floor need to be secured
- 1 monitor mounted on the wall, or hanging, or mounted on a stand in the gallery space (HD, 1920x1080, size depending on space and positioning on the wall)
- 5 plinths (cube platforms), if possible grey/dark grey, 40x40x40cm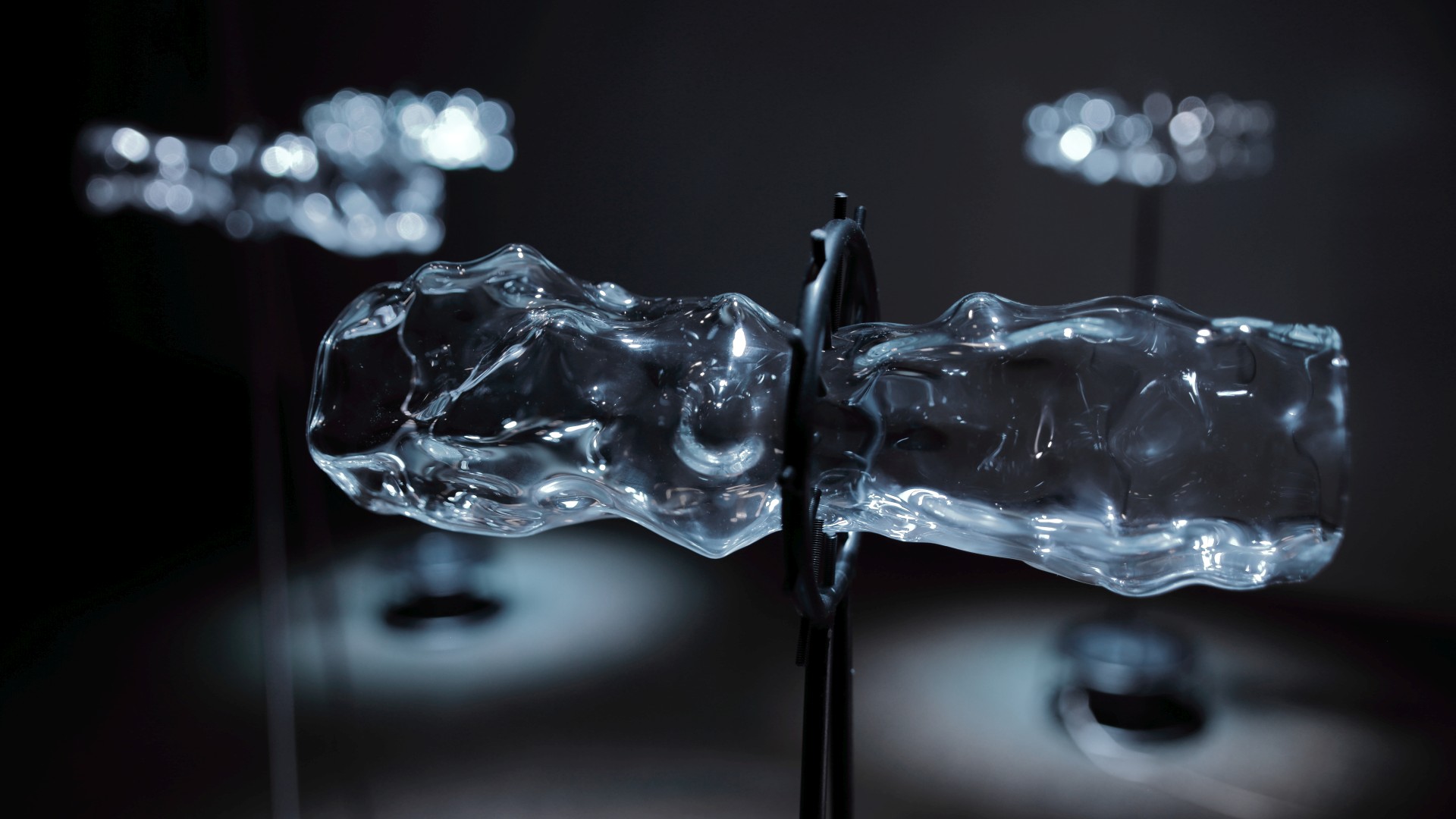 Fragile Perspectives
, 2021/2022 Antoni Rayzhekov sound installation glass, metal, speakers, electronics, A.I. software, news data sonification variable dimensions
Production Team:
Data collaboration: JECT.AI - Neil Maiden, Konstantinos Zachos
curator: Claudia Schnugg
Project production management at Grand Garage: Franz Gregor Dörfler
3D Department at Grand Garage: Michael Eckl, Stefan Eder, Paul Kößler
3D modeling: Dimiter Ovtcharov
Glass creation / Metal work: Günther Mausz, Thomas Aschenbrenner; Tatjana Schinko, Benjamin Bergmann, Max Meindl